"Dying to Survive": Hansoh's Xinwei Passed the Consistency Evaluation -- A Sign of China-version Imatinib's Rise
Introduction: Prior to the implementation of quality and efficacy consistency evaluation mechanism, China-version generic drugs were of varied qualities, sometimes inferior to originator drugs in quality and efficacy, which is the main reason why cost-effective generic drugs of equivalent quality were not available to Chinese patients. The official passing of the consistency evaluation of Hansoh's imatinib mesylate (Xinwei) heralds a new era: generic drugs can substitute originator drugs if proven equivalent in quality and efficacy by passing the consistency evaluation.
Recently, a phenomenal movie "Dying to Survive" that fared very well in both box office and review has stirred up an old topic about high medical bills and outrageously expensive drugs, making the audience feel the pain of people suffering from poverty and diseases. Coming out of the theatre you can't help but think "Life is Money", which is sad but also reflective of the dismal landscape of domestic drugs in a certain period.
Do we have Gleevec substitutes available in China? Recently, Jiangsu Hansoh Pharmaceutical received the CDA-issued approval documents for the supplemental application of its chemical drug imatinib mesylate, signifying that Hansoh's Xinwei, the China-version imatinib, became the first generic that successfully passed the consistency evaluation with equivalent quality and efficacy, thus can substitute the originator drug in clinical use.
The History of Imatinib
The movie's ending is warm, but the reality is harsh. After all, the film is derived from reality. Many people wouldn't fully understand "Why are India's generic drugs so cheap?", "Why aren't there China-version generic drugs?" To answer these questions, we need to walk the general public through the history of generic drugs.
Imatinib mesylate is the world's first molecular-targeted therapy and a first-line treatment for chronic myeloid leukemia ("CML"). Thanks to the invention of such an oncology "magic drug", the formerly terminal illness is now a chronic disease that can be treated with long-term medication, and the lifespan of patients with CML is significantly prolonged with 10-year survival increased to 85%-90%. However, the extremely high price of the originator drug also caused financial strains for many families.
While patients feel helpless in face of the expensive drug, the generic drug produced in India became a life-saver. India has a long-standing Compulsory Licensing of Drugs policy, which means that the government can grant or permit other companies certain rights without the consent of the patentee. Without paying for decades of development of orginator drugs, Indian generic drugs with similar ingredients, dosage forms, routes of administration and indications can cost only 20%-40%, sometimes even as low as 10%, of the patented drugs' price. With the protection of this policy, the advantage of cheap labor and low manufacturing cost, generic drugs in India are very cheap. Patients from around the world swarm to India for treatment, giving India the nickname "International Pharmacy".
Patent protection on pharmaceuticals in China is extremely strict. The patent of the original imatinib compound expired in 2013, meaning Chinese pharmaceutical companies can legally produce the drug within the boundary of international trade rules. The imatinib mesylate research project that Hansoh initiated is recognized as a "National Science and Technology Major Project" in the "National 12th Five-Year Plan", breaking the technical monopoly of multinational companies with its unique scientific innovation and key technological breakthroughs. Xinwei was launched in the market in 2013, only priced at 10% of the price of the originator drug. It greatly eased the financial burden for patients and improved the drug accessibility for Chinese patients with CML. Its market share increased rapidly, topped the domestic market for a consecutive of 2 years and accumulatively saved billions in societal cost.
Made-in-China Life-saving Drugs: Tables Turned
The quality of domestic generic drugs differs for legacy reasons. Certain domestic drugs cannot generate the required efficacy and thus are derided as "Safe but Ineffective", catching branded generic drugs in the crossfire.
In recent years, the entire pharmaceutical industry has undergone profound changes. Multiple new vigorous policies were implemented. The industry is now more developed and consolidated. "A small step forward in a year, a big stride forward in three years, and a totally different picture in a decade" can be said about the evolvement of China's pharmaceutical industry. With favorable policies, now is the best of times for China's generic drug industry.
Generic drugs are not simply copies. Taking imatinib as an example, a clinical trial was conducted at Peking University People's Hospital after Hansoh's generic of imatinib, Xinwei, was launched, comparing two groups of patients newly diagnosed with CML taking either the originator drug or Xinwei. A 2-year median follow-up showed neither noticeable differences in efficacy or safety, nor differences of statistical significance in disease progression and long-term survival. The bioequivalence study as a part of the consistency evaluation showed similar pharmacokinetic parameters and found no noticeably different incidence of adverse events, meaning they are bioequivalent.
The results of clinical trials on patients switching from originator drugs to domestic generic drugs for economic reasons showed no difference in effectiveness or safety. "The therapeutic efficacy for patients who switched from originator drugs to domestic generic drugs showed no significant difference". This statement dispelled many doctors' suspicion over domestic "life-saving drugs".
In February 2017 the payment method of medical insurance and the National Reimbursement Drug List (the "NRDL") were adjusted, the first time in 8 years. On the merit of its tremendous cost advantage and validated efficacy, Xinwei was included into the NRDL, creating more opportunities for the cost-effective domestic generic drug.
After CDA issued Opinions on Quality and Efficacy Consistency Evaluation of Generic Drugs, the consistency evaluation for generic drugs was further advanced. Everybody is talking about "Dying to Survive", but what deserves more attention is the fact that its wish has come true: Hansoh's Xinwei has recently passed the consistency evaluation, meaning China-version generic drugs are equivalent and interchangeable in terms of safety, efficacy and quality with the originator drugs. This is undoubtedly reassuring for Chinese patients.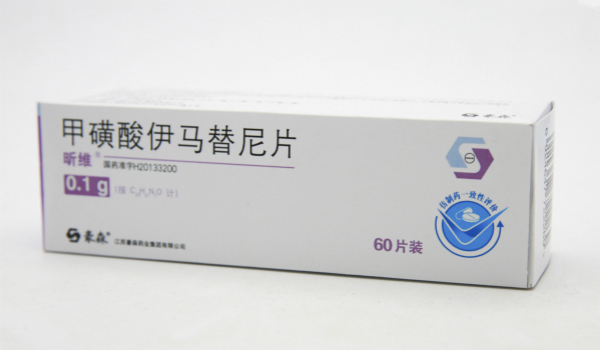 Offer a Better Choice for Patients
In reality, it usually takes considerable amount of time and money to develop a new drug. Pharma companies have to sell the drugs at a high price before the patent expires to earn enough profits to keep them motivated and funded to invent the next innovative drug. The initial price of originator imatinib in China was as high as RMB 23,500 per box.
Usually imatinib treatment takes one box per month, which means that the yearly expense would be RMB280,000. Despite the lofty expense, patients have few other alternative options.There is a line in the movie "Three years on the original medication costed me my house and my family". Families that cannot afford the drug ended up bankrupted and devastated with the loss of loved ones.
After a series of price adjustments, the current price range of originator imatinib (0.1g*60 tablets) in certain regions is RMB10,500 to RMB11,620 per box determined through competitive bidding. In contrast, the winning price of Hansoh's Xinwei in the same regions ranges from RMB1,160 to 1,180 per box, less than 1/9 of the originator drug. After Xinwei is included into the NRDL, the out-of-pocket payment by patients are even less. Take Jiangsu province as an example, 75% of the medical expenses are reimbursable for urban workers and residents, which means that the out-of-pocket portion paid by patients treated with Xinwei is roughly estimated to be slightly more than RMB 300 per box.
If we single out the price factor, India-version Gleevec generic drugs cost about RMB980 per box (Specification: 0.1g*120 tablets), while the drugs that Lu Yong (the protagonist in the movie) purchased as a proxy was sold at only RMB 200 per box at one point. Given the large patient population in China, it is not feasible to rely on India-version Gleevec generic drugs. After all, there is no guarantee for the legitimacy, safety and effectiveness of drugs purchased through proxy buyers. There is also no accountability mechanism in place in case of an accident. Besides, among the countless pharma companies in India manufacturing generic drugs, some are good, while the others are not. Profits drive people to sell counterfeit drugs. Clinical investigations show that drug resistance often originates from suspicious drugs purchased from illegitimate channels. There is a big question mark regarding these drugs' authenticity or consistency evaluation status.
Prior to the implementation of quality and efficacy consistency evaluation mechanism, China-version generic drugs were of varied qualities, sometimes inferior to originator drugs in quality and efficacy, which is the main reason why cost-effective generic drugs of equivalent quality are not available to Chinese patients. The official passing of the consistency evaluation of Hansoh's imatinib mesylate (Xinwei) heralds a new era: China-made generic drugs are proven to be equivalent in quality and efficacy with originator drugs, thus can be used as substitutes. In addition, China-version "magic drugs" has the cost advantage as well as high hope to be widely used preventing scenes in Dying to Survive where patients suffering and crying from happening again in real life.
Of course, to put China's generic drug industry on the right track and speed up its growth, government's favorable policies will be imperative and critical.