Hansoh Pharmaceuticals Production Base (Lianyungang)
3

Finished Production - 191000 m²

API production - 290000 m²

Officially certified by China NMPA, US FDA, EU EMA and Japan PMDA.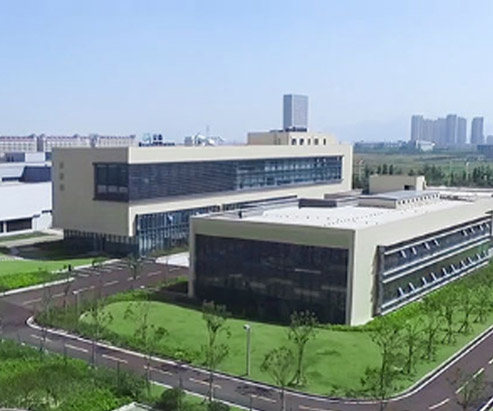 Frontier base for pharmaceutical industry
Creating world-class production standards
Hansoh Pharmaceuticals Production Base (Lianyungang) has two finished production sites and one API production site. In order to actively promote the internationalization strategy, our company has designed and established a production quality system in accordance with international advanced standards, and has passed the official certifications of China NMPA, US FDA, EU's EMA, and Japan's PMDA, and has realized multiple products in the Regular supply in various market.
Jiangsu Hansoh Pharmaceuticals Production Base (Lianyungang) – Finished Products site
It has a total area of 191,000 m2. Our company always adheres to the access level consistent with the world's leading productions and insists on designing and building production lines according to international advanced standards. In this site, our company has built 18 finished product workshops, and the products cover a number of production dosage forms such as tablets, capsules, orally dissolved films, injections (in bottles, or soft bags, or vials), lyophilized powder (in pre-filling syringes or cassette bottles). The annual production capacity is about 5 billion tablets of solid formulations and 80 million bottles of injections.
Jiangsu Hansoh Pharmaceuticals Production Base (Lianyungang) - API site
It covers an area of 290,000 m2 and has a construction area of 143,000 m2. In this site, our company has built 31 API production workshops, and the products cover APIs (including oncology drugs), sterile APIs and psychotropic drugs. 54 varieties have been listed, with an annual production capacity of about 100 tons.
While continuously expanding the production capacity, our company implements the integration of informatization and industrialization, improves the intelligent manufacturing level, and configures digital production and testing equipment. For the existing plant facilities and equipment, our company continues to transform and upgrade, so that the production process changes from unit operation to continuous line operation, to improve production efficiency; for new workshops and new equipment, advanced production lines at home and abroad are adopted. The workshop gives priority to closed production equipment to reduce safety risks.
Hengbang Pharmaceutical Production Base(Changzhou)
2

2 categories of production lines

Covering area of 206 acres (about 137,333 m2)

Automation, informationization and intelligence
Focus on the frontier
Build a biomedical industry base
The construction site of Hengbang has 2 categories of production lines (chemical drugs and biological drugs). Located in the Life and Health Industrial Park of Changzhou High-tech Zone and covering an area of 206 acres, the base is positioned as an industrialization project for intelligent manufacturing of high-end formulations, with a total investment of 3 billion Chinese yuan. Our company include monoclonal antibody production workshops, antibody-conjugated drug production workshops, anti-tumor preparation workshops, oral solid workshops, sewage treatment workshops, public engineering buildings, research and development, quality inspection centers, intelligent automated three-dimensional warehouses for production, warehouses, etc.
The biological drug workshop is the first biological drug base under Hansoh Pharma group. The base makes full use of digital technology to realize biomedical automation, informatization and intelligence.
The base is used for the production and supplies of innovative biological and chemical drugs. It builds production bases for innovative formulations, biological drugs and high-end formulations, and covers more than ten therapeutic areas including oncology, diabetes, cardiovascular and cerebrovascular diseases, digestive tract diseases and psychotropic drugs.
In 2019, the base invested 300 million Chinese yuan to build a Quality Center and an oral solids products workshop including internationally advanced testing instruments and equipment, such as fluidized bed, dry granulator and coating machine, as well as U-HPLC, LC-MS. Among them, the oral solid preparation workshop has three production lines, with an annual output of 500 million tablets, which can meet the tablet production of wet granulation, dry granulation, and powder direct compression processes. In the market supply of Ambrisentan Tablets and other products.