The novel coronavirus epidemic continued to grow. Faced with the tough situation, Jiangsu Hansoh Pharmaceutical Group Co., Ltd. extended a helping hand in the first place. It immediately dispatched drugs urgently needed for rescue, and donated cash and drugs worth RMB 2 million, to support the fight against the epidemic in Wuhan.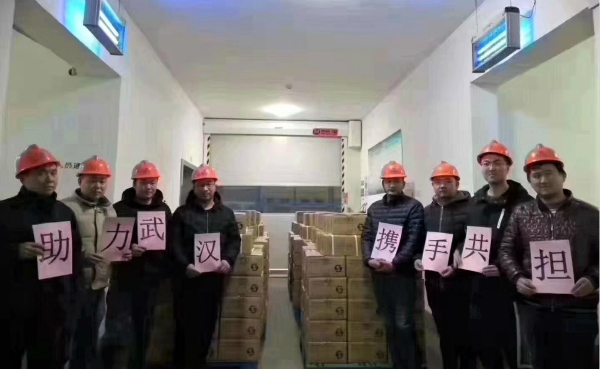 Hansoh Pharma staff coordinated the supply of urgently needed anti-epidemic drugs in the first place
After learning that Hengjie (Linezolid) and Zetan (Tegecycline) produced by Hansoh Pharma were among the urgently needed drugs designated by the Health Commission of Hubei Province, the Company's finance, logistics & warehousing and quality staff who were already on leave all returned to their posts in the first place to coordinate the supply. Hansoh Pharma also urgently set up a medical transportation team together with its strategic partner SF Express to tackle the difficulties of traffic control and unavailability of express delivery in Hubei. The medical transportation team urgently shipped nearly 120,000 bottles of drugs to Wuhan in the early morning of January 23, which arrived in Wuhan on the same night and were properly distributed on the morning of January 24, effectively addressing the sharp rise in the demand for some antiviral and antibacterial drugs to some extent.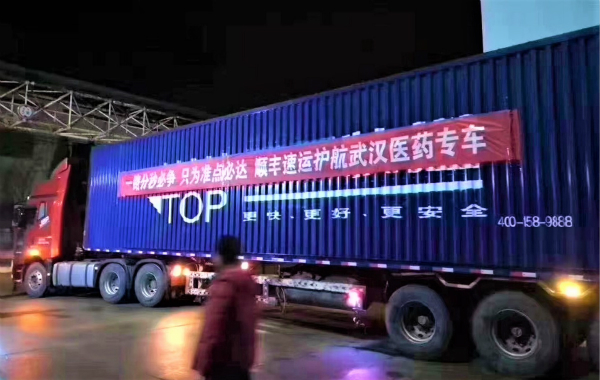 Hansoh Pharma worked with its strategic partner SF Express to ship anti-infective drugs to Wuhan urgently
At the same time, in order to better help patients in epidemic areas, the Company donated money and various drugs worth RMB 2 million to support the prevention and control of the epidemic caused by the novel coronavirus in Wuhan.
Unite as one to fight the epidemic!
Hansoh Pharma will keep close track of the epidemic,
fully support the prevention and treatment work,
and always put the benefits of doctors and patients in the first place!
Salute to the frontline medical aid workers in Wuhan!
Salute to life!
Go, Wuhan, Go!